WELCOME TO OUR WEBSITE

Started in year 1994 as a trading house of LED products, frequency ventured into manufacturing in the year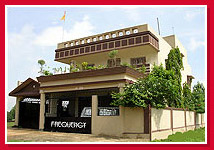 1999 and has already become a name to reckon with in the field of LED modules and LED based products. The experience gained in trading in LED products has been utilized to the optimum in developing new products, ensuring quality and economy. At Frequency, R&D is the hart of the organization. R&D focuses on new products/functions, production techniques, design and quality. New products are developed for new and existing markets. Our staff expertise lies in technology, design, product efficiency enhancement and market analysis. Frequency products already enjoy a vast patronage amidst various industries. Constant addition to its already spectacular range of LED modules and products is winning dividends by way of new customers and new areas of applications.
Frequency LED based products confirm to the highest standards of quality and consistency. Its state-of-the art manufacturing facilities include integrated designing, engineering, manufacturing and assembling capabilities. Apart from wide range of standard industry assemblies, we can work with the customer from the stage of product conceptualization to production for customized applications.